Making space for a better life outdoors.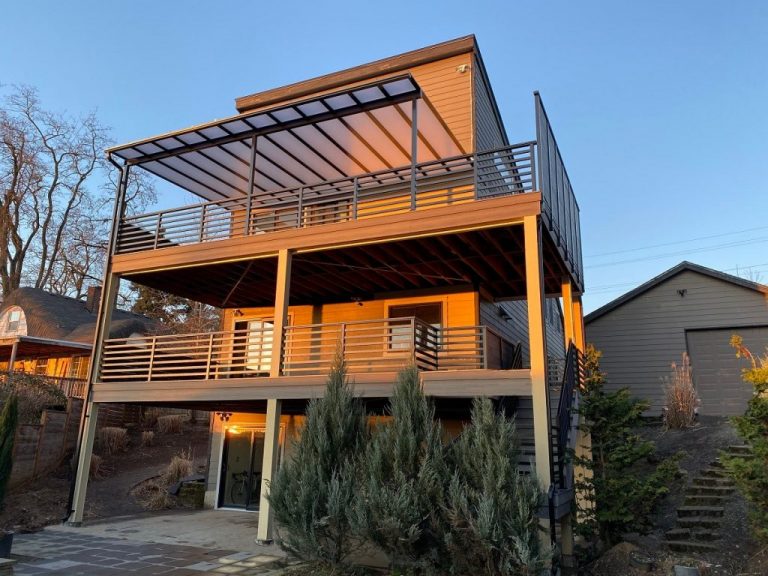 We'll help you design a deck that's perfect for entertaining, grilling, or enjoying the sunset. Your deck designer will help you choose layout, materials and features. Our 3D renderings will help you visualize the end result and make the right decisions for your home.
How to design your deck is an important step that cannot be overlooked. The design will determine the functionality, style, feel, and use of your outdoor space. It is so important because you want your second living room, kitchen, eating area, and play area to be as optimal as possible. You want to feel good stepping into the backyard.
So how do you get started designing your space? We have outlined important questions to ask yourself when designing a deck, as well as tips for making this design process smooth. Interested? Learn more.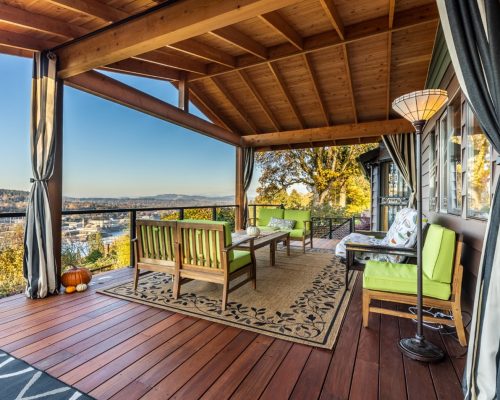 Once you fill-up the Get Started Form, our team will contact you as soon as possible. we schedule a 1-hour site walk to get to know you and your project a little better.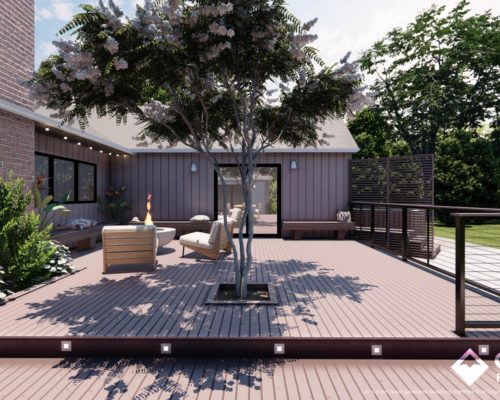 Once we have a good idea of what you are after, we tailor-fit a design to meet your needs. From realistic 3d renderings and finishes selections, our estimators guide you through the whole process.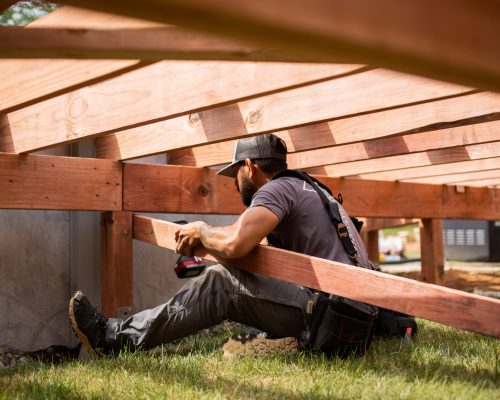 With a design that matches your dreams, we then work hard behind the scenes to take your project through the engineering, permitting, material ordering, and fabricating process. Our project manager will keep you in the loop every step of the way and ensure you receive your project on schedule or before.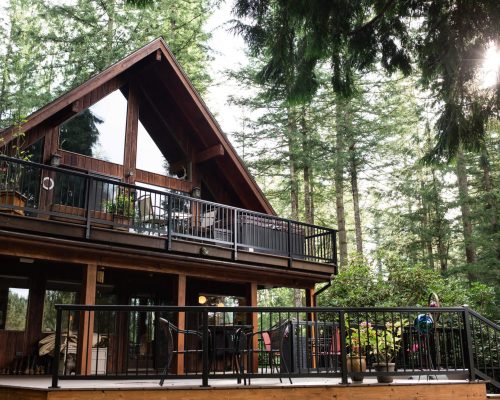 Whether it's a fence, deck, gate or patio cover we bring all hands-on deck to check all components for fit and finish. We'll then walk the site with you to ensure everything meets your expectations and stamp the project complete when it does. All workmanship is guaranteed for life, and we choose the products that have the best warranties in their class.
We had a great experience with Cascade! The customer service and pricing were great. But, the most important thing is the work is very good. I would highly recommend this fencing company!

Cascade built us a beautiful deck to our specifications in 3 1/2 days. They were easy to work with and addressed every one of our concerns throughout the process of estimate, timeline, and construction. We wanted some details that they hadn't done previously, and they thought outside of the box to make everything perfect.

We love our new deck...We have received several compliments from friends and neighbors about how great the deck looks. We wholeheartedly recommend Jason and Blake at Cascade Fence and Deck for an awesome job!

This is an excellent company to do business with. My 20x16 deck was done when I was told it would be complete. Kyle, David, Dwyane, and Bush we're all extremely friendly and easy to work with. They made working other trades in for hot tub wiring and placement a breeze. We are extremely happy with are new deck it turned out exactly how we in-visioned it and will enjoy it for years to come. Thank you cascade for all your hard work.

Cascade was awesome - from first site visit to drawings and quotes, to finished product. Jason and Blake did an amazing job. They are not the cheapest, but you get what you pay for - and in this case, a big beautiful deck with high end materials that we will enjoy for years to come.