Our favorite and most popular patio cover that we offer is called an American Patio Cover. They have an aluminum frame that is painted in either black, white, or bronze, with an acrylite top. These patio covers are easy to set up, and allow you to enjoy the sun without getting too hot.
Pros of American Patio Covers
Lets the sun in but keeps the heat out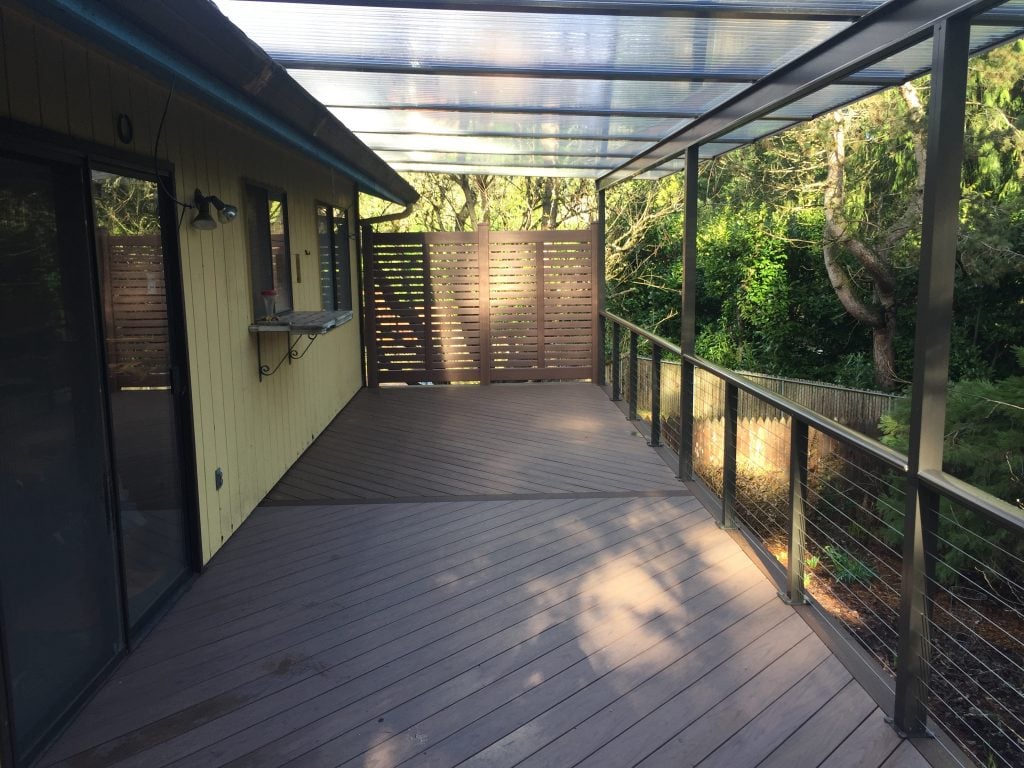 American patio covers allow the sun to come in but keep the UV rays and the heat out. Many want a cover on their home that lets them get out of the rain, but they don't want the light to be blocked from their kitchen or living room window. With the acrylite top, the light is let in, and the rain and other elements are kept out.
Low maintenance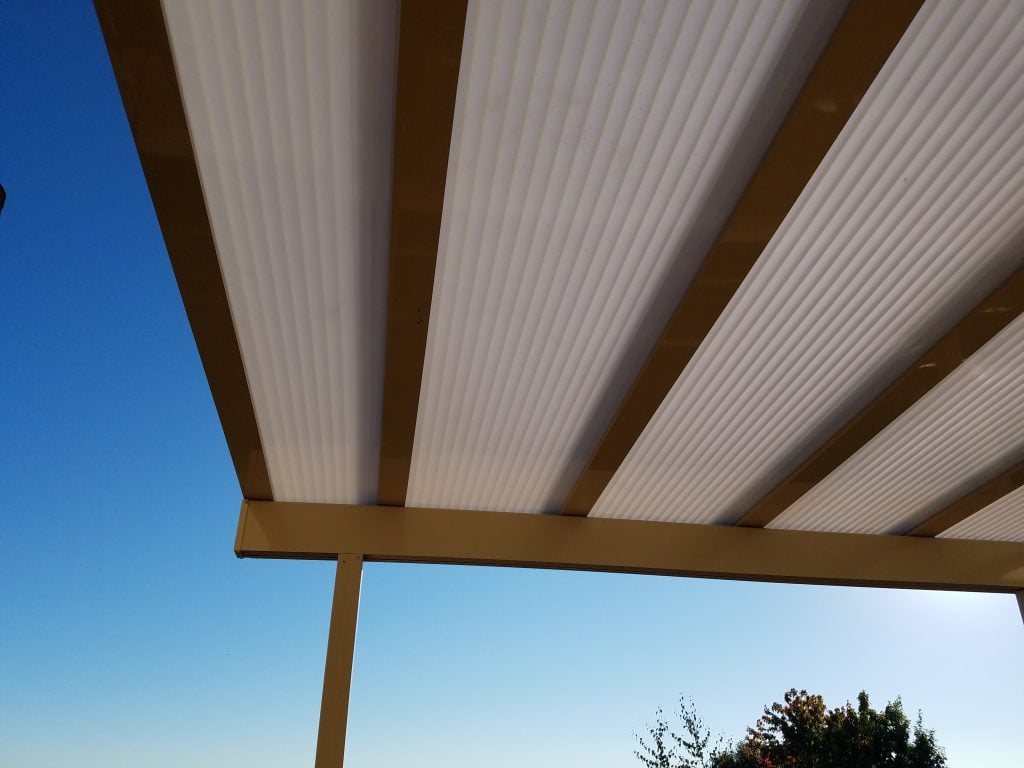 The aluminum frame keeps it maintenance-free. It doesn't need the maintenance a wood patio cover would require. The only maintenance that would really be needed is cleaning off the top of the cover. (see below for more details.)
Holds up to heavy weather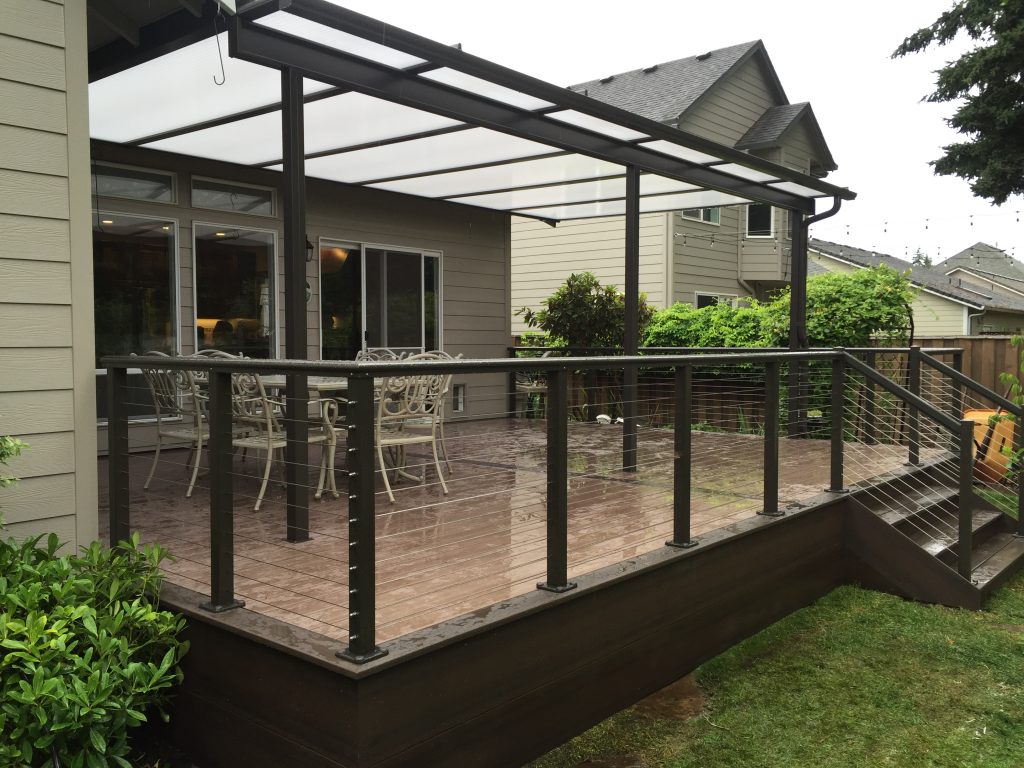 These acrylite panels have been proven to keep up in heavy weather. They can withstand heavy rain and wind, high snow loads, and anything else that the weather can throw it's way. They last longer than the original wood patio cover.
Cost efficient
These patio covers are an inexpensive option. They take less labor and time to install compared to wood patio covers. Check out our acrylite patio cover pricing guide.
Easy to install
The American patio covers can typically be installed in just a few days, depending on the size of the project. The smaller American Patio Covers can be installed in several hours.
Cons of American Patio Covers
Doesn't provide total shade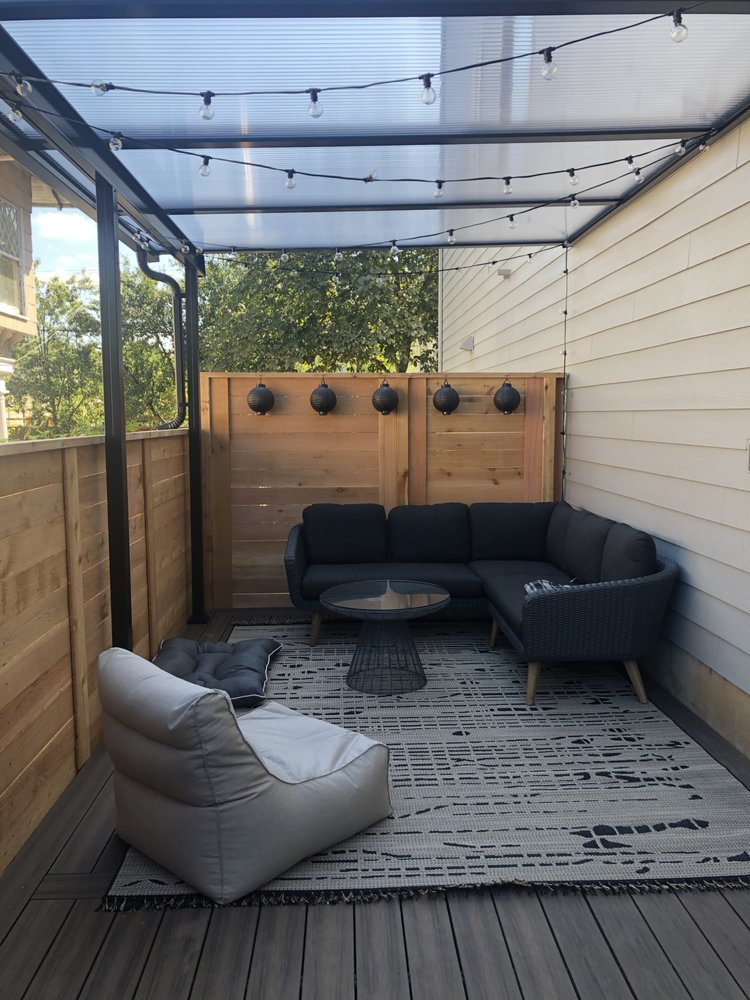 Although it keeps the sun out, an American patio cover does not provide the total shade that an aluminum or wood patio cover would provide.
Requires cleaning
Debris can accumulate and prevent the sun from shining through the cover. Because you can see through the top, you have to clean it more frequently. A broom and pressure washer make this maintenance relatively easy.
Our clients love the fact that they can go outside and enjoy their outdoor space year-round. After we have installed hundreds of patio covers, we have found that this patio cover holds up to our environment the best; other covers are prone to discoloration or fading.