Making space for a better life outdoors.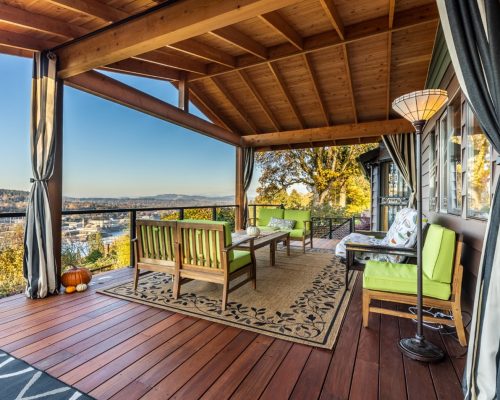 Once you fill-up the Get Started Form, our team will contact you as soon as possible. After our first 15-minute phone call, we schedule a 1-hour site walk to get to know you and your project a little better.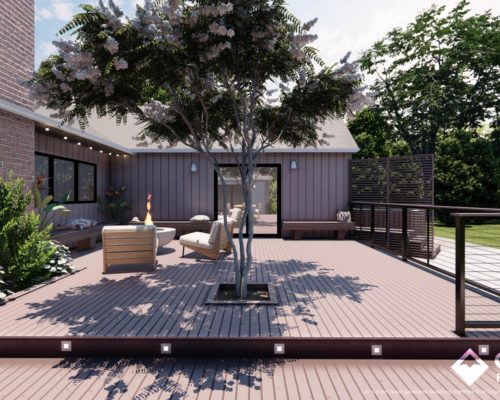 Once we have a good idea of what you are after, we tailor-fit a design to meet your needs. From realistic 3d renderings and finishes selections, our estimators guide you through the whole process.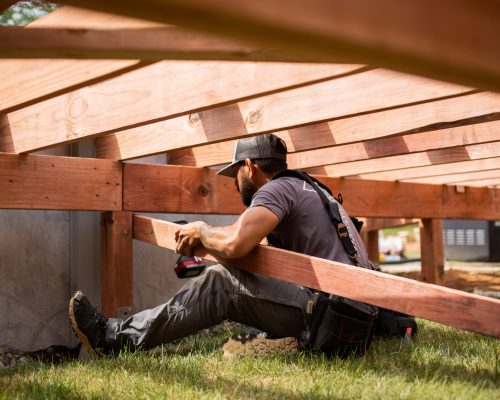 With a design that matches your dreams, we then work hard behind the scenes to take your project through the engineering, permitting, material ordering, and fabricating process. Our project manager will keep you in the loop every step of the way and ensure you receive your project on schedule or before.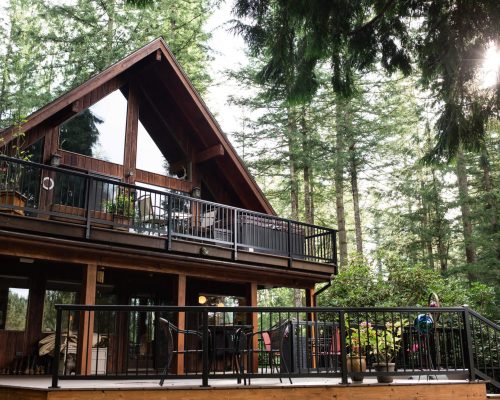 Whether it's a fence, deck, gate or patio cover we bring all hands-on deck to check all components for fit and finish. We'll then walk the site with you to ensure everything meets your expectations and stamp the project complete when it does. All workmanship is guaranteed for life, and we choose the products that have the best warranties in their class.
Handcrafted using the best materials, our fences are built to make your home stand out for many years to come. Fences are one of the most important purchases you can make to the outside of your home, and we are here to provide you with enough information and pricing so that you can make the best decision possible. It is easy to get overwhelmed with all the options and different pricing, and we aim to make it easy for you to choose.
"Choosing the right fence posts for your cedar fence makes the difference between a 5-year fence and a lifetime fence"
How much does a fence cost? How do you know whether you're getting a good deal?
According to HomeAdvisor, most Portland homeowners spend between $1,771 and $4,557 on fence installation, with an average cost of $3,153. Our own data shows that our customers spent between $1,733 and $21,268, with the average spending $7,497 on their fence installation in 2020.
Our full fence installation service includes planning and layout, demolition and disposal, installation, cleanup, and a lifetime workmanship warranty. Still not sure whether we're the best choice for your project? See what other customers had to say about their fence projects below.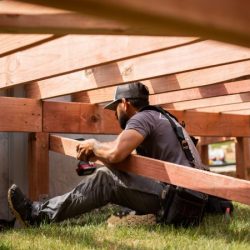 Do I need a permit for my outdoor living project?
When planning an outdoor fence or deck project, it's essential to determine if your local county or city requires a permit for the specific type of work you plan to have done.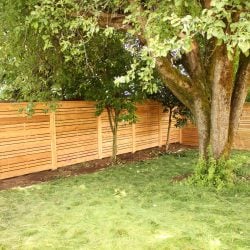 When is the best season for a fence project?
You've got an idea to improve your yard, but you're not sure when you should start planning. Is it better to begin in the springtime, as the weather gets better? Or will you get a better result by starting in the winter?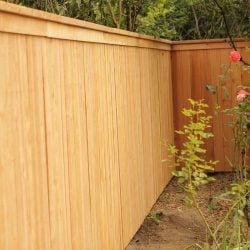 Why choose metal posts for wood fences?
Galvanized steel fence posts are durable steel supports that have been coated with zinc to prevent rust. This type of fence post enhances the strength and longevity of cedar fences. Steel is stronger than wood posts.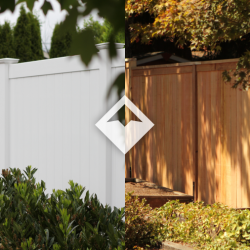 Cedar vs Vinyl: What type of fence should I buy?
It's time to replace your fence and you have some decisions to make. You've seen some nice fences in wood and vinyl and you've heard some pros and cons for each.
"Love my new deck and the great support from Cascade during both the design process (yay Trevor) and excellent work by the install team *yay Ross and company!)"
See all reviews
"Just wanted to give a special shout out to the two that were moving massive beams, making sure everything was meeting my goals, and being awesome to have around."
We had a great experience with Cascade! The customer service and pricing were great. But, the most important thing is the work is very good. I would highly recommend this fencing company!

Cascade built us a beautiful deck to our specifications in 3 1/2 days. They were easy to work with and addressed every one of our concerns throughout the process of estimate, timeline, and construction. We wanted some details that they hadn't done previously, and they thought outside of the box to make everything perfect.

We love our new deck...We have received several compliments from friends and neighbors about how great the deck looks. We wholeheartedly recommend Jason and Blake at Cascade Fence and Deck for an awesome job!

This is an excellent company to do business with. My 20x16 deck was done when I was told it would be complete. Kyle, David, Dwyane, and Bush we're all extremely friendly and easy to work with. They made working other trades in for hot tub wiring and placement a breeze. We are extremely happy with are new deck it turned out exactly how we in-visioned it and will enjoy it for years to come. Thank you cascade for all your hard work.

Cascade was awesome - from first site visit to drawings and quotes, to finished product. Jason and Blake did an amazing job. They are not the cheapest, but you get what you pay for - and in this case, a big beautiful deck with high end materials that we will enjoy for years to come.