Making space for a better life outdoors.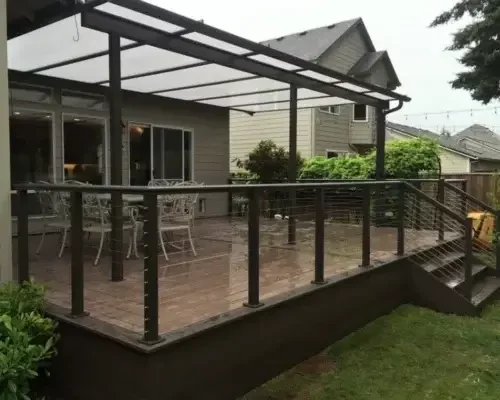 You are a patio cover away from enjoying your beautiful outdoor space year round. As the weather gets colder, the heaters get warmer.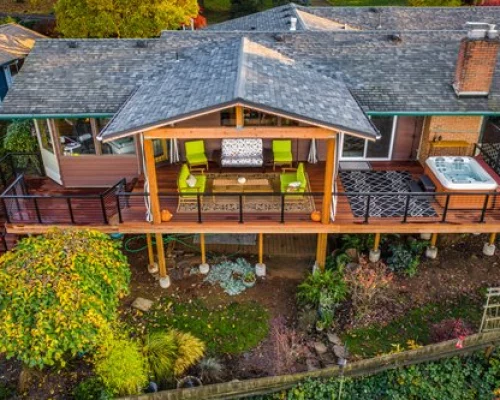 Improve the value of your home
Your home just got larger with the addition of a patio cover. Outdoor living is among one of the largest bang-for-your-bucks in terms of getting your money back.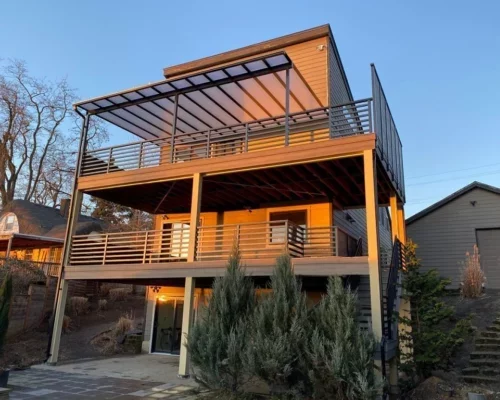 Whether you are going for a modern feel, or large timbers, this can transform the look of your home and make it look MUCH larger.
Secret benefit of American Patio Covers
There are a lot of benefits to patio covers, but keeping heat out is one that is scientifically proven and tested with these amazing covers.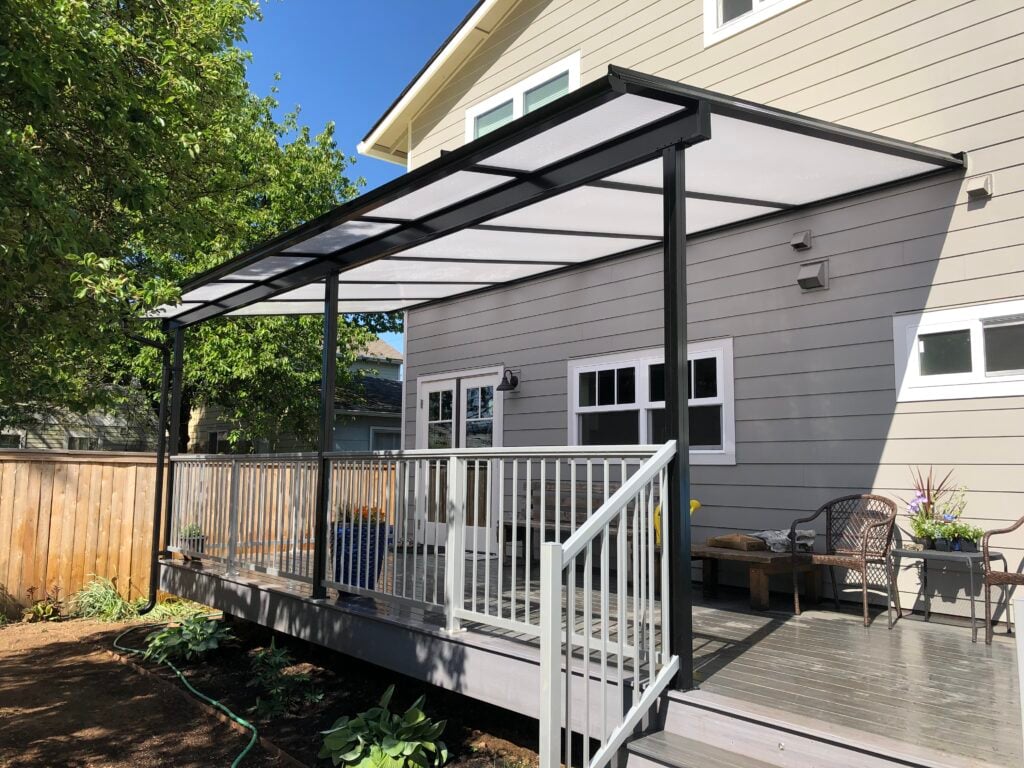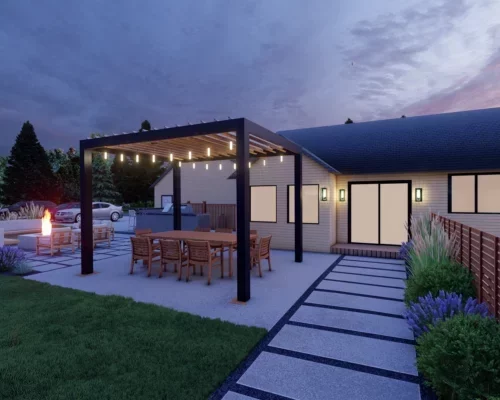 We can measure and quote using our technology and send you a detailed proposal.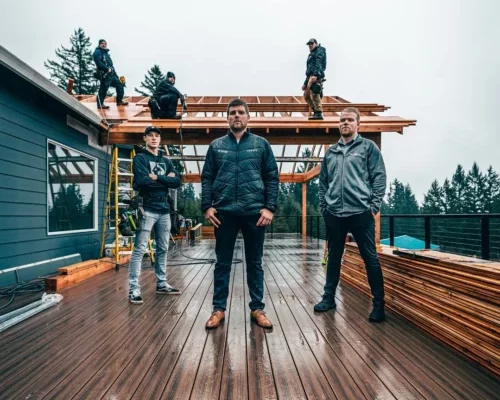 We come onsite to confirm everything, and your project will be next in line to schedule.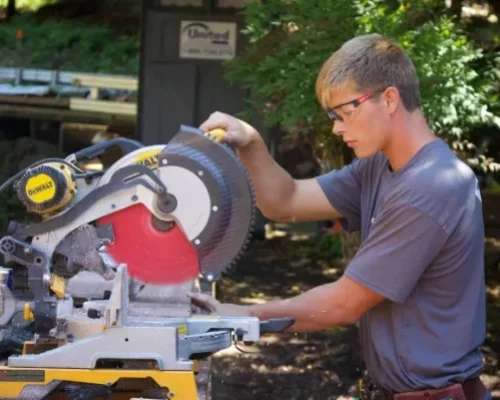 Sit back and watch our craftsmen transform your home into a new space.
Richard Boucher
2023-09-27
Had a fence installed in my back yard. The team was very responsive and the installation crew did great work. I highly recommend them.
Awesome work on our covered patio, weatherproof wall and front-step railings. We get nice compliments from the neighbors!
Julie cleveland
2023-08-15
Very pleased with our new deck. I'm not sure how things could have gone better. From bid to completion, every aspect of our deck project was addressed in a timely, competent manner. The crew was skilled, courteous and efficient. Everything was completed on-time, on-budget, with no drama. Highly recommend Cascade Fence and Deck.
We couldn't be happier with the new fence Cascade built for us. It was a challenging project that Tyler and Ryan handled perfectly. They, and everyone else we dealt with at Cascade, were personable, professional, careful, always ready to answer questions, and ready to do whatever necessary to make sure we got the fence we wanted. The last piece of the project was a special order privacy screen which, when it arrived, was perfectly installed by Dylan and Ty, leaving us with exactly the backyard scene we had envisioned.
Delightful to work with and beautiful finished fence. Prompt estimate, team members showed up on time, and project was timely completed.
I reached out to Cascade Fence & Deck to ask about maintenance on my home's deck. Instead of just emailing, "We don't do that," Kate H. took the time to send me a detailed email with several businesses in the area who might be able to help me out. Talk about above and beyond service! If I ever do need a fence or a deck repaired and/or built, I am absolutely getting in touch with Cascade. If their customer service is this good for someone who isn't even going to be a customer, that's an amazing sign for how good they are with people who, you know, actually need their services! 🙂
They built a deck cover/roof for us. They were very responsive and professional. Its been a year since they built it for us and it still looks amazing. Quality construction. Highly recommend!
R York Funston
2023-04-26
Cascade replaced our front porch. We chose them for quality and value. Their service and professionalism were great. When one finished detail wasn't as expected, they made sure to make it right.
We had a great experience with Cascade Fence and Deck! All parts of the process were amazing, from the first touch point with Carrie, the estimate with Trevor, and the installation of our beautiful new deck! Devan, Cody and Naum were so incredible! They were communicative every step of the way, respectful, had a great attitude even when they had to work in non-stop rain and did such quality work! Highly recommend!