Here at Cascade Fence and Deck we only work for people that live in their homes, and we build high-quality fences, decks, and patio covers that only use the best products and are installed by the most skilled craftsman.
Our portfolio is full of gorgeous backyard projects, and our clients really like us, but we know we are not the best fit for every client or project. We understand that while you may be looking for a new fence or deck, you may not necessarily need something that is guaranteed for life, and you would prefer a more budget-friendly option. Fortunately, there are other very talented builders here in Portland.
So, if you don't work with us, who should you consider?
Cascade Fence and Decks' Recommended Deck Builders
1. Adrian and his crew at Adrian's Quality Fencing & Decks are top-notch. We have known Adrian and Corey for many years and have the utmost respect for their quality and customer service.
Google Reviews: 4.7 with 85 reviews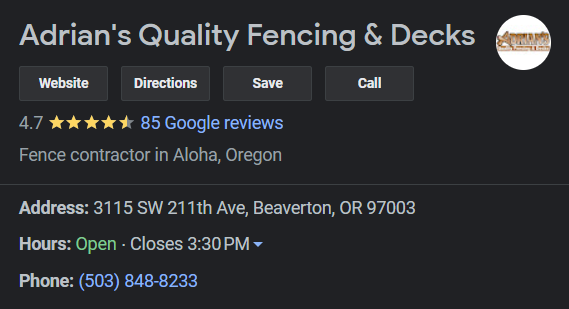 2. The quality of projects that Three Rivers Custom Decks is also nothing to look past. Although we don't know them as well on a personal level, we know that the quality of projects they put out is exceptional. As a deck builder, it is easy to spot the little details that others are doing!
Google Reviews: 4.8 with 68 reviews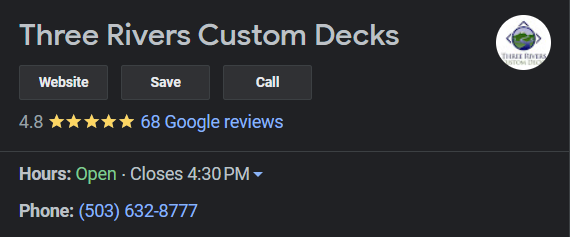 3. If you can get Elephant Builders LLC to travel from Corvallis, they are also a phenomenal option. Greg has a high attention to detail and is an awesome individual.
Google Reviews: 5.0 with 36 reviews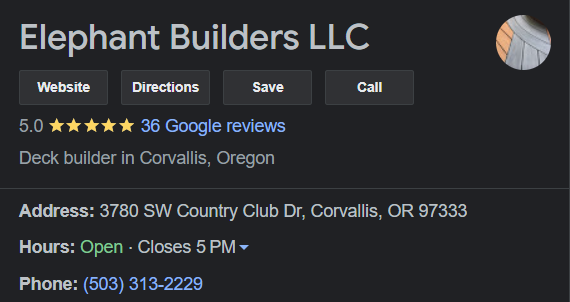 Google Reviews: 4.9 with 374 reviews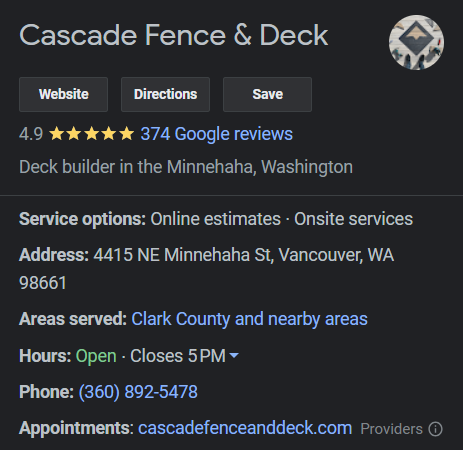 BONUS:
All great projects start with a design, and if you have some money to spend on an AMAZING dream design that is guaranteed to blow your mind, I recommend reaching out to DeckDavinci! Website:
http://www.deckdavinci.com