You've got an idea to improve your yard, but you're not sure when you should start planning. Is it better to begin in the springtime, as the weather gets better? Or will you get a better result by starting in the winter? If you're like most homeowners you might not know whether the best season matters, or if you can even get a project done once the rain starts.
There is definitely seasonal demand for this type of outdoor construction, which peaks in July-August and is lowest in December-January. Your experience may be very different depending on what time of year you build a fence or deck.
This chart of Google search trends shows how interest in fence and deck projects changes over time.
So when should you start your project? Here are reasons to choose one season over the other, along with some helpful tips to keep in mind when you start your project.
Spring and Summer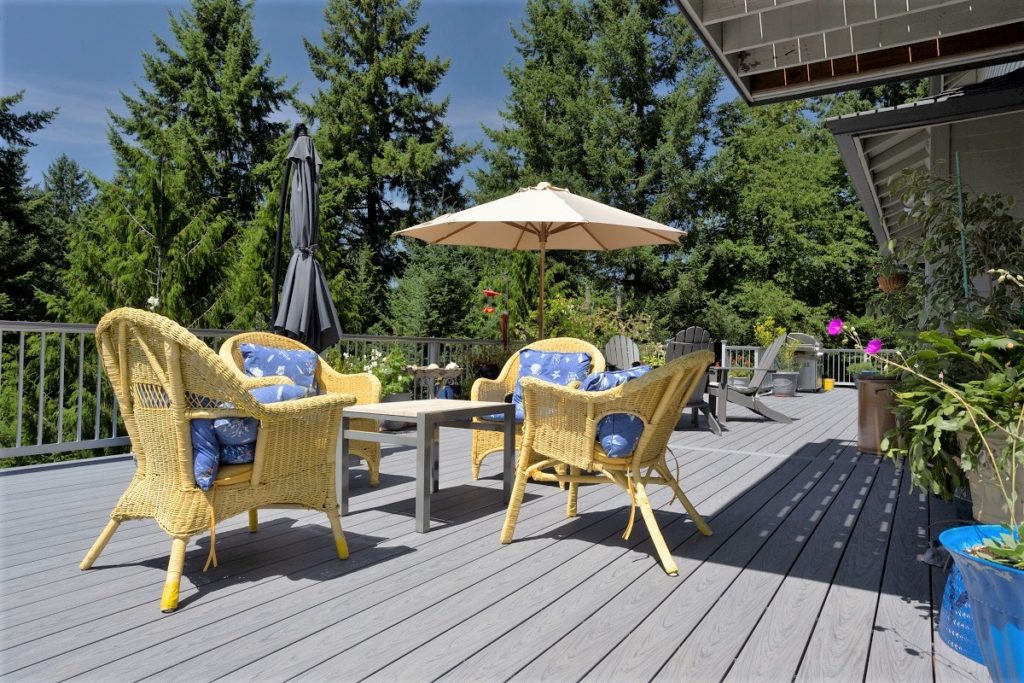 The busy season for fences and decks starts in April and runs through October, while July and August are normally the busiest months. For Portland homeowners, this is the season when the sun starts shining and we all start spending more time outside.
Thinking about building a project during the summer? Here are some reasons why it's the most popular time to improve your fence or deck.
Good weather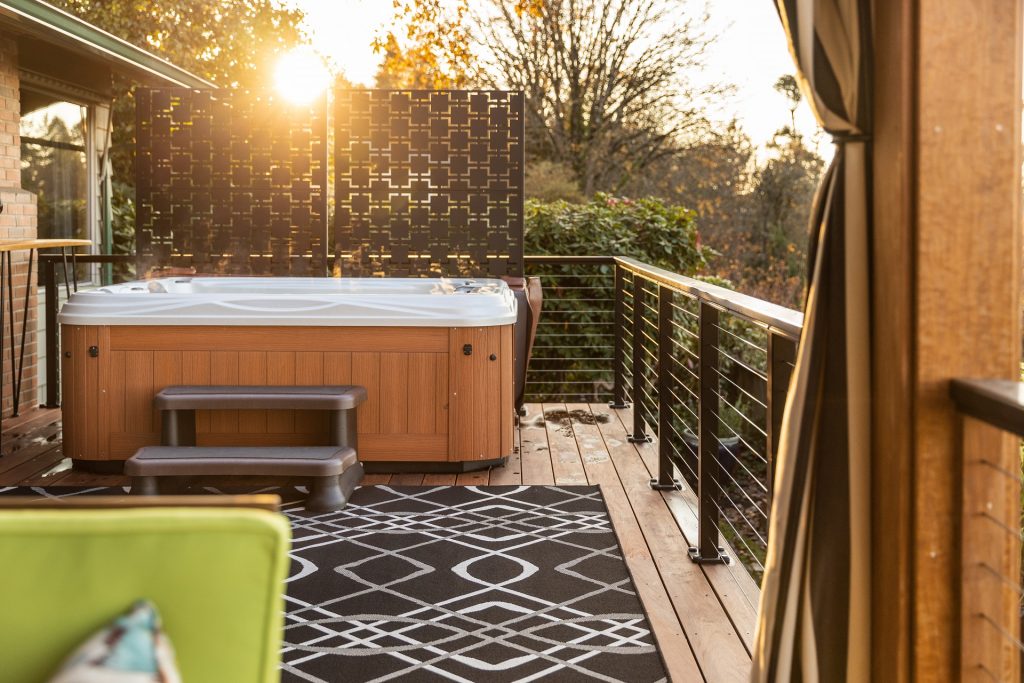 Every year around April the Pacific Northwest gets a week or so of sunny weather, and we all look outside for the first time in six months. Our winters can be rainy and dull, but that sunshine makes everything sharper and more vivid.
For older fences and decks this isn't a good thing, and this sunny weather prompts thousands of homeowners in the Portland area to think about updating their yards.
Replacing a fence or deck during the summer can be especially rewarding as you see the project come together underneath a beautiful blue sky.
Home improvement vacations
For most of us, the summer is a great time to get away from home and explore new places. Why not use that time to get your outdoor living improvements done?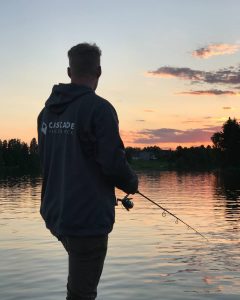 This can be a perfect time to get projects done in your absence, so you can skip the hassle and distraction of the construction process. With some initial planning and a good installation team, you'll be able to take it easy and come home to a brand-new yard.
Perfect staining weather
Along with the beauty of wood comes the maintenance. Even the best wood products require regular sealing and staining to extend their life expectancy.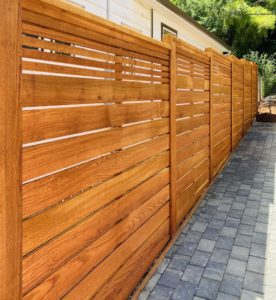 For cedar fences and cedar decks, it's important to apply stain during the summer season, when the wood has a chance to dry. For projects completed during the summer months, it's usually safe to seal and stain a week after install.
What to keep in mind for summer projects
During these months you can expect longer response times, peak prices and longer install schedules as many contractors experience a large influx of projects.
Smaller contractors may be overwhelmed with work and can be unresponsive. We've even heard rumors of some contractors who become so overwhelmed with requests, they turn off their phones entirely.
If you contact Cascade Fence & Deck during the summer, we have someone available every weekday to answer your questions and get you information. We always keep you informed on the status of your project and our expected installation date so you're never in the dark.
Fall and Winter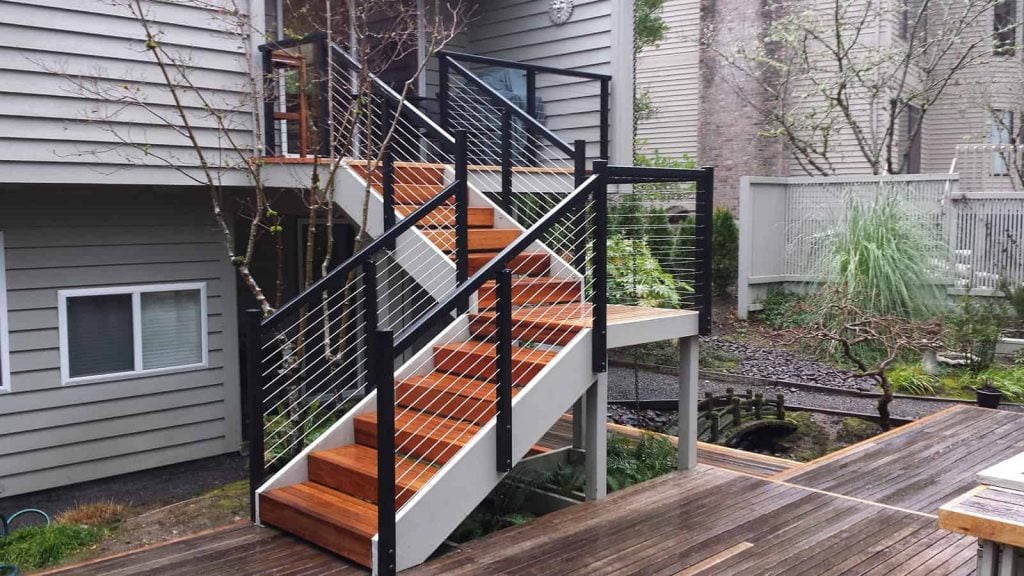 Convenience
Having work done outside your home can be disruptive during the summer. In the Portland area we only get a few months of sunny weather, so why waste them with your yard or deck all torn up? Completing a project during the winter means a brand-new outdoor living space for when the sun comes out again.
Faster projects
If you choose to install a fence in the winter, you're likely to have short wait times for an fence installation crew. For deck projects that require permits, winter can mean quicker review and approval times at your local plan review office.
Better prices
After the busy season, contractors and suppliers may be left with a surplus of materials, which can translate into savings for your project.
Most material suppliers introduce pricing increases after the new year, so fall and winter prices are usually the lowest you'll find.
Better for your yard
During the winter, many plants go dormant as a protection against the cold. By choosing to install a fence in the winter you can reduce the chance of damage to your landscaping.
What to keep in mind for fall and winter projects
Since winter is considered the "off-season" for the fence and deck industry, contractors will be eager to start work on your project, and may rush the planning and design phase. Make sure you get the project details in writing, or prepare for change orders as less experienced contractors run into unexpected problems.
When To Start
So what is the perfect time to start your project? Here's a best-case scenario for each type of project.
Fences, gates & pergolas
If you're looking to build a fence, a good rule of thumb is to start planning at least 4 weeks in advance during the winter, and at least 8 weeks during the summer.
Decks & patio covers
If your deck project will be more than 3 feet above the ground, it's likely that it will require a permit. Depending on your location, the permit review process can take a month or more to complete. If it's summertime, plan for 2-3 months minimum to complete an average deck project.
---
Choosing the best time for your project is a personal decision. If you have questions or would like help deciding when to start your project, we're always happy to help. Contact us or get started with a free estimate